Block booking
Between £11 - £16ph USD / Year
Salary: Between £11 - £16ph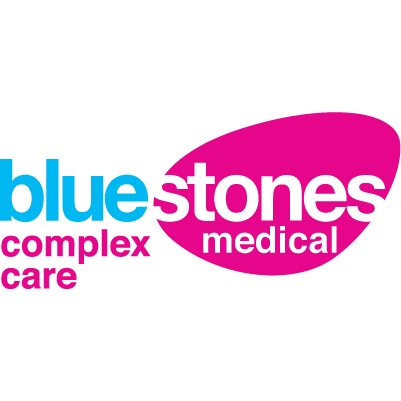 Bluestones Medical Complex Care
Support Workers, we need you! We've got opportunities across North Wales paying up to £16ph.
If you are looking for an opportunity to utilise your caring nature to improve the lives of those who are most vulnerable in society, then this is the role for you. People with mental health and behavioural challenges are not always given the time and understanding they deserve which is a great shame, as with a little bit of support from the right person, they really can flourish in life.
You can be that right person. You can be the difference. You can change the lives of others for the better and this role is exactly the opportunity you need to be able to do that.
Why become a Bluestones Medical Complex Care Support Worker?
As a registered care provider, we can offer you a diversity of workplaces and flexibility of hours to suit you and your needs. By joining our team, you will have a dedicated consultant to help you through the registration process and find you the work that suits you.
Benefits include:
Fantastic pay rates
Flexible work – find the work-life balance that suits you
Private healthcare
Rapid Pay
Regular, industry-leading training opportunities
Access to our in-house clinical team for support and advice whenever you need it
Refer a friend scheme worth up to £300
Your own dedicated consultant
Opportunities to progress (NVQs etc)
Responsibilities of the job include:
Providing excellent support for people with mental health challenges and learning disabilities
Building relationships with service users and their families
Following care plans to help service users reach their goals
Support service users on days out and activities
Our ideal candidate would have:
A kind, caring and compassionate nature, with a drive to support those who are most vulnerable in society be the best they can be
NVQ level 3 in health and social care or above would be advantageous but not essential
Having an Enhanced Adults and Children's DBS on the update service would be advantageous
Must be a driver with business insurance or willing to add
Have minimum experience of 1 year working with challenging behaviour
Be confident in entering a new service and quickly picking up the role required
Willing to perform personal care tasks
Have physical intervention experience or willing to undertake practical training
Be enthusiastic and willing to learn
If the opportunity to change lives for the better is something you are interested in, then we want to hear from you. Support Workers can often be unsung heroes, but we are here to make sure you get the reward and recognition you deserve.
If you're interested in this role, or roles similar to this one, please click apply and a member of the team will be in touch to discuss your application. Or, please do give us a call on 01244 445 072