Bluestones Medical Complex Care is delighted to introduce Linda Williams to the team, who joins us as our new Care Delivery Manager.
As our Care Delivery Manager, Linda's extensive knowledge surrounding the health and social care sector will be utilised to help us provide best-in-class service to our service users, candidates, and clients alike.
Linda first got into care by looking after her youngest son, which led her into looking at the care services that were provided and the difficulties that parents and families were facing. She started her career as a Support Worker in a complex service and achieved her NVQ Level 2 in 2008. Fast forward to today and Linda has now completed her HABC Level 5 Diploma in leadership for health and social care and children & young people's services (England) (QCF) (Adults Residential Management).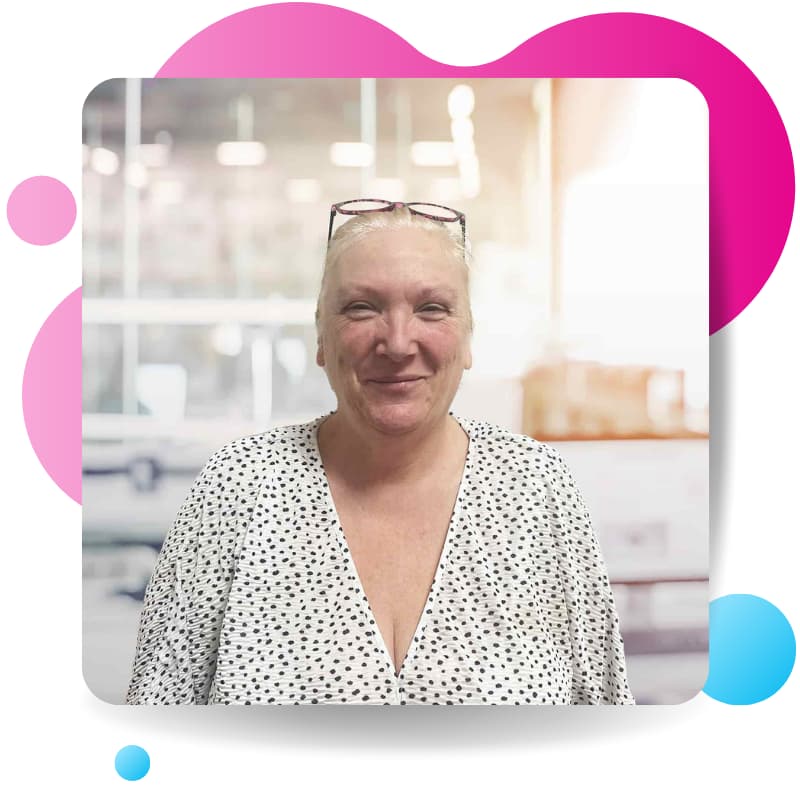 Independence, choice & opportunity
Linda is dedicated to making every house a home where happy memories can be made. She aims to deliver a service that is nothing short of outstanding. Her goal is to connect people to their loved ones and the wider communities in which they live. In turn, this promotes independence, choice, and opportunity to ensure our service users live a full, independent life, as they wish to live it.
Linda says her vision is for the service we provide is to be safe, homely, comfortable and of a standard, she would deem good enough for her own son to be supported in. She goes on to say that "I want to be proud of the service we deliver and most importantly, have the parents, family, and friends of the service users feel confident that their loved ones are well looked after and trusting of the service we deliver."
Exciting times for Bluestones Medical Complex Care
We are extremely excited to have someone with such broad knowledge and experience surrounding the sector lead the way for not only us as a business, but for our service users, candidates & clients.
Here's to working together to deliver our goal of changing the lives of our service users for the better and having a lasting impact on their quality of life.
For more information on Bluestones Medical Complex Care and how we can support you, whether your a client, candidate or service user, please get in touch on 01244 445 072/ complexcare@bluestonesmedicalcomplexcare.co.uk